Two Sides of the Same Coin: Maximizing UX With Drupal's Bootstrap Layout Builder
Parent Track:
Design, Theming, & Front-end Development
Harmonize design and development by working with the latest module for Drupal's Bootstrap Layout Builder to increase UX efficacy. Mahya, Aaron, and Mahmoud share the 5 guiding principles for designer-developer collaborations to bridge gaps. Learn more about core collaboration challenges, how to approach them, and component-based designs.
Speakers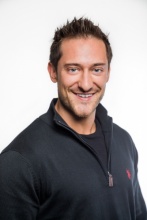 Lead Developer at ImageX Media
Aaron Christian is an Acquia certified Frontend Specialist who has a vast knowledge in user experience and interaction design. Upon graduating from the Centre for Arts & Technology in Kelowna, British Columbia; he became a part of the drupal community, where he has focused his efforts over the past 12 years. An avid contributor to the Drupal community, he was a speaker at DrupalCon Global 2020. His portfolio includes various projects for organizations such as; Telus Mobility, Koodo Mobile, Optimum Nutrition, Local Search Association, Argo XTV's and many more.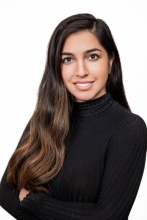 Senior UI Designer at ImageX Media
Mahya Golabi is a Senior User Interface Designer who designs with conceptualization and usability in mind. She believes creating an easy and effective UI, no matter how challenging, is the ultimate goal of great user experience. 
Mahya has experience in both agency and freelance environments. She has managed and creative directed design projects with tight deadlines for clients in tech startups, health & medical, real-estate, and hospitality industries. She is always pushing her limits and keeping up with the latest trends in design and tech. Mahya believes her deep passion with design as well as her management skills, knowledge of code and web development is what sets her apart. She also holds the Interactive Design Foundation Accessibility Certification.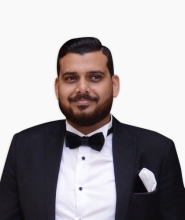 Senior Software Developer at ImageX Media
Mahmoud Zayed is a Drupal 8 Acquia certified Grand Master and DrupalCon Global 2020 speaker who is passionate about open source, specifically the Drupal content management system. He has been developing enterprise solutions using Drupal since 2008 and is experienced in both front and back-end for websites, applications and mobile solutions. He is also a dedicated contributor to Drupal core, popular distributions, and modules.